Montag, 17. Februar 2020
Meet Tahel Zeevi, Jewish-Israeli delegation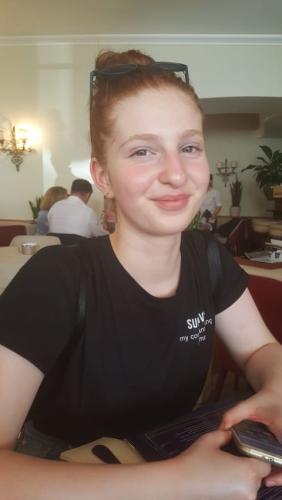 Hi! My name is Tahel Zeevi, I'll be 16 years old in March and I am a part of the Israeli delegation. I live in Kiryat Ata, which is a city near Haifa, and study in Carmel Zvulun High School in Kibbutz Yagur.
I don't have any specific hobbies but I enjoy watching TV, listening to music, spending time with my friends and family and sometimes reading books.
I wanted to join PeaceCamp so I could learn about other cultures, meet new people and hear different opinions about current topics. I would like to hear about the Israeli-Palestinian conflict from more points of view and discuss ways we can promote peace and open-mindedness.
I am very excited and I look forward to meet everyone!