Mittwoch, 1. April 2020
Meet Aya Abu Naser, Palestinian delegation from Israel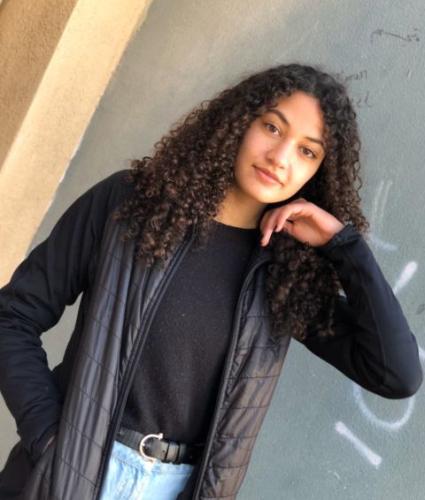 Hi, my name is Aya... I turn 16 on May , 18th. I live in Nazareth with my supportive family ,my parents my brother and my sister .I like reading, writing and working out to stay fit and keep my body in shape. In addition, I love meeting new people and making friends.
In my free time I hang out with my friends and spend some time with my lovely family .
I would like to take part in peace camp because it is one in a life time experience. In fact,it is an amazing opportunity to meet new people and make new friends. Actually , I think this program could help me widen my horizons and make me aware of other people's narratives. As a matter of fact, the main reason for joining peace camp is to try to promote peace in my country.
Finally I am so excited and I am looking forward to seeing you…