Meet Yarden Bernard Agrari, Coordinator of the Jewish-Israeli delegation Carmel Zvulun High School/Kibbutz Yagur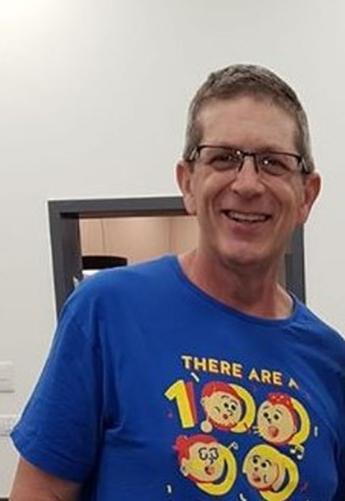 Hello to all fellow Peace Campers,
Unbelievable but this is my FOURTH peace camp heading the Jewish - Israeli delegation from Carmel Zvulun High School in Kibbutz Yagur. I am just as excited to be part of this amazing experience as I was the first three times. I teach English, History and Judaic Studies in my school and this year I have added a MOOC course in the 10th grade. To top that off I am also the English Coordinator -- a man of many hats! I have been teaching for well over thirty years and have been in Carmel Zvulun for most of that time. I love teaching and am very proud of our school and still come to it with a song in my heart every day.
I was born in the United States but moved to Israel in the mid Seventies with my family when I was in high school. For twelve years I was a kibbutznik in the Galilee on the Lebanese border but today I live in Haifa, a city that prides itself on multiple communities which live side by side with mutual respect and tolerance.
When I am not grading papers, tests or preparing lesson plans I work on my music. My passion is singing and I sing in a local choir. We take ourselves very seriously and one of my favorite times in peace camp is when the guitars come out and spontaneous singing starts up. I also might have to wake up peace campers with songs. You have been warned! I also love Science fiction and in the Star Wars - Star Trek conundrum, I am a Trekker through and though!
I love the Peace camp process, the dynamics between the various groups and individuals and how we all become one big family, young and old alike. Each camp is as different as the people who make up the delegations are diverse. What comes out of this meeting of four groups, adults and teenagers has a lasting impact on every participant. For me it is a life changing event and always enriches me on a personal and professional level. That is the reason I come again and again. I hope this peace camp will also give me that push to come again in 2021. I can't wait to see all of you there to see old acquaintances and to meet new friends of all ages!
0 Kommentare | Comment
Meet Magdalena Haftner, Workshop Facilitator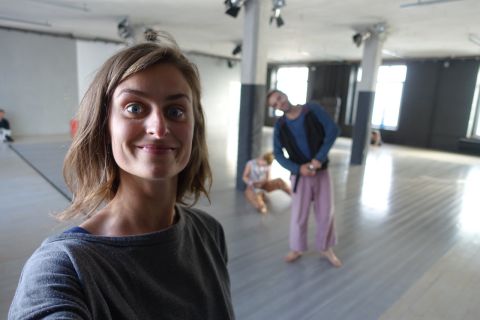 Hallo, my name is Magdalena and I am very happy to be part of Peacecamp 2020. Currently, I live one half of the year in Europe based in Austria, and the other half in the South American Andes in Ecuador. As a freelance theatre maker and -pedagogue I realise theatre projects and theatre pieces with the aim to encourage and connect young people. In my experience to play and improvise opens very special spaces where we can meet as human beings, expressing and sharing in a free and respectful way, creating a peaceful community. I am very excited to explore these spaces with you, dear participants, to get to know you and your creative potential, your dreams and visions and to open a creative dialogue together. Let's have an inspiring time!
0 Kommentare | Comment
Meet Lisbeth Verena Bitto-Rosenblum, coordinator of the Austrian group, Workshop Facilitator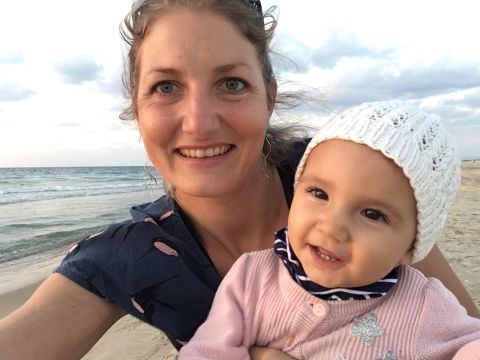 Hi, my name is Lisbeth and I will be joining Peace Camp with my daughter Liora.
I am currently living in Vienna and together with Katharina I will be assisting the Austrian Group in their preparation-process for the Peace Camp. We are especially there for you (Austrian Group) if you have any questions before and during the camp but we will also guide two Workshops at the Peace Camp and share our knowledge, visions and joy.
Beside being a mum I am a dancer, choreographer and dance-teacher! :)
I am looking forward to meet you very soon!
0 Kommentare | Comment