Mittwoch, 1. April 2020
Meet Yumna Habashi, Palestinian delegation from Israel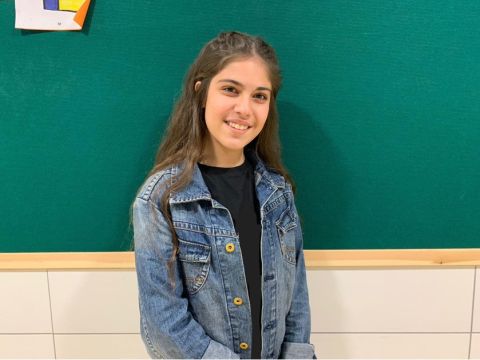 My name is Yomna Habashi. I was born on a worm, sunny day in June in IKSAL, ISREAL. I go to study at Galil high school in the neighbouring city Nazareth. I live with my Dad Wael, Mom Raneen ,my brother Omar and my two sisters Shada and Shahd. I like to have fun with my friends, listening to music (especially k-pop or old songs), traveling, watching movies , eating my mom's cooking . I love sport (swimming ,running , football ), jokes, sometimes I tell jokes but sometimes I do jokes, drawings . My favourite food is Grape leaves and my favourite place to go is my neighbourhood in IKSAL because I grew up playing there , a fun fact about me is that at the beginning of each year I write a list of goals that I really like to achieve in my life.
0 Kommentare | Comment
Samstag, 14. März 2020
Meet Alma Nesher, Jewish-Israeli delegation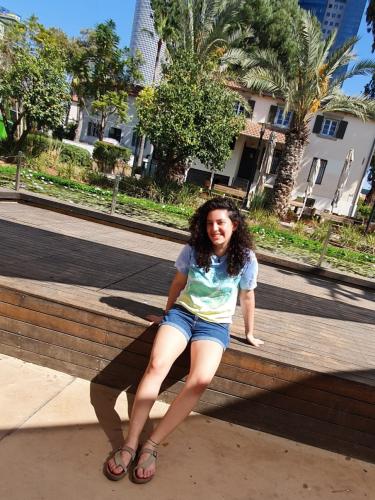 Hi everyone!
My name is Alma Nesher and I am the newest member of the Jewish-Israeli delegation. I am 16 years old, live in Kibbutz Sha'ar Ha'amakim and study at Carmel Zvulun high school. I love drawing and painting not only on paper or a canvas but also on shoes, walls and other unusual things. I am also a counselor in the youth movement Hashomer Hatzaeir and a big fan of the Harry Potter's book series.
I believe that going to peacecamp is a great opportunity to meet new friends, hear some different opinions about all kinds of topics, learn about different cultures and traditions of different people and simply have a good time. I just can't wait!
0 Kommentare | Comment
Donnerstag, 27. Februar 2020
Meet Adi Mor, Jewish-Israeli delegation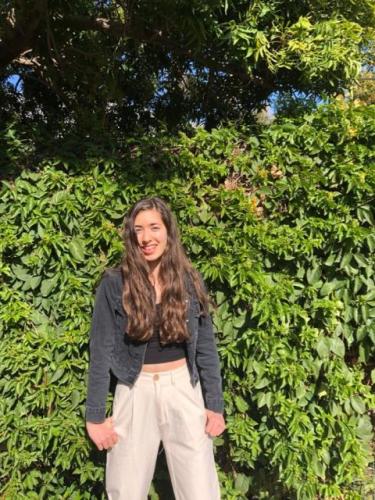 Hi, My name is Adi Mor and I am 16 years old. I live in Israel with my parents and my two younger siblings.
In school I study chemestry and biology classes and enjoy it very much.
My main hobbies are cooking, dancing and hanging out with my friends.
I want to participate in peace camp because it is a great opportunity to make new friends, learn about different cultures and hear new opinions.
I already can't wait to meet everyone!
0 Kommentare | Comment