Freitag, 31. Januar 2020
Meet Amaya Roseline Venosa, Austrian delegation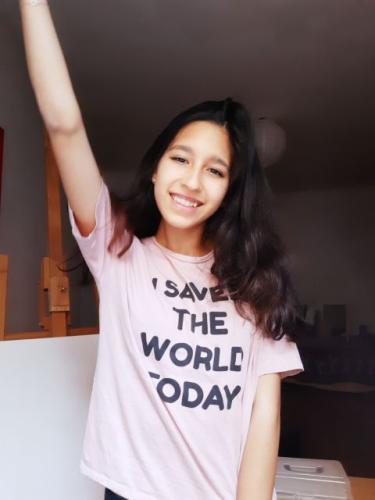 Let me introduce myself.
My name is Amaya Venosa, I'm 16 years old and I live in Vienna with my Mom. I'm half Mexican and half Austrian-Italian.
I'm a very happy, crazy, and funny person, I like being in a group of people and working together with them. I am excited about what's expecting me at the peace camp. I think after the peace camp I will see a new world, my English skills will be better, I will get to know other people from different culturs and be happier.